Many customers come to us with a photo of an outfit that they absolutely have to have.
We are masters at analyzing how the original garment might have been created, sourcing the appropriate fabrics and trims, and realizing your dream outfit for you.
The final piece is always slightly different than the original – this is almost always the result of the fabric that is chosen, or alterations made to the style during the fitting process to better suit the figure and fit on the customer.
---
The examples below are womens wear, we can also do this for men.
Here is a spectacular example: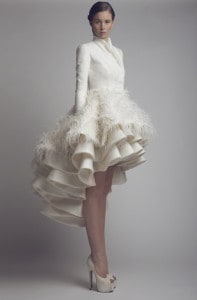 This dress is particularly difficult to make – we needed to source the ostritch feathers and find a way to get the skirt to stay in those luxurious folds.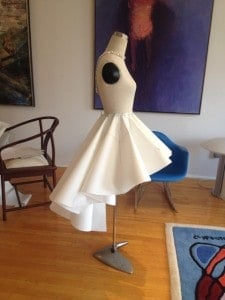 Here is the dress in progress – we started in paper to figure out the form and to see if we could make it fall like the dress in the photo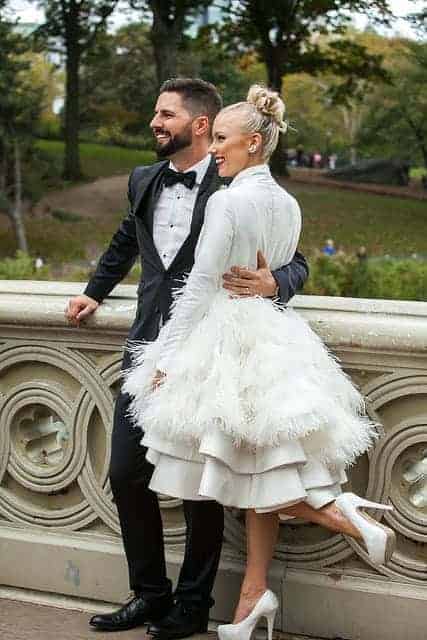 And here is what the final dress looked like!
---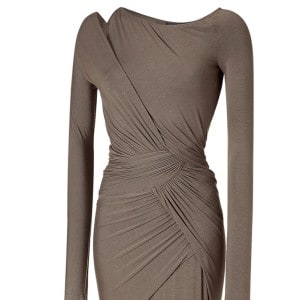 Here is another photo that a client submitted to us for a dress for a major event: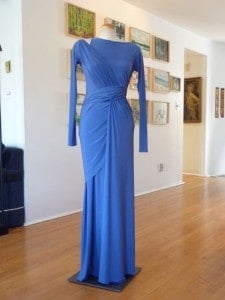 And here is the dress that we created for her:
and here is another from a Kylie Jenner dress:
This is the original photo we worked from
And this is the dress that we made – we think ours actually fits better than Kylies!  We could have matched the colour, but our customer preferred the brighter red.
Whatever you are looking for – we can make it as long as we can find the fabric.   Email us your ideas and we can give you a quotation – tell us what you like about the photo – and what you don't (if anything) and give us an idea of what you were hoping to spend.  We will let you know if we can do it.
As a general rule, short dresses range from $500 to $1500 and long gowns from $900 to $2,500 plus the cost of fabrics and taxes.
Particularly intricate designs and details such as beading, hand sewing, delicate fabrics or lace, and complex pattern making will be more expensive.
There are different ways to approach any project – we can often find a way to make your dress and meet your budget.